Could the following newly discovered picture really be a young Billy the Kid?
We compare it to the other known and claimed picture of him and let you decide.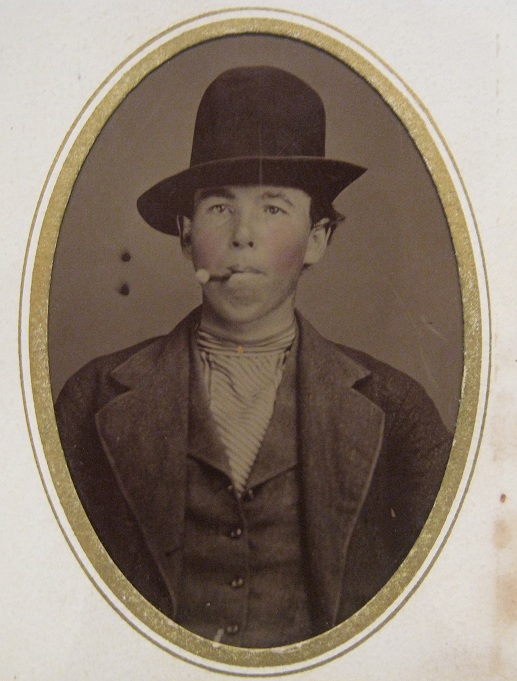 The tintype picture shown below is the indisputable picture of Billy owned by Dedrick/Upham and sold at Brian Lebel's 22nd Annual Old West Show & Auction in Colorado.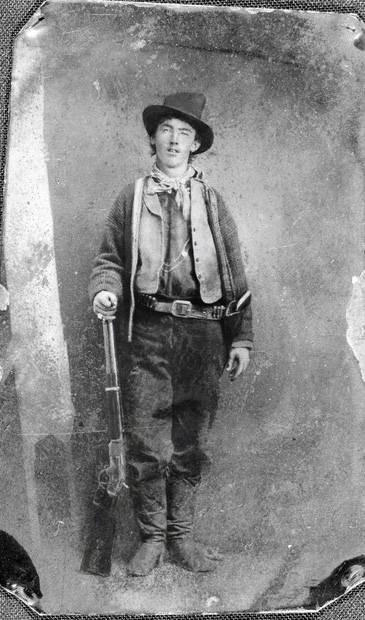 Let's compare the two. The picture on the left is the Dedrick/Upham photo and it has been framed and sized to be comparable to the newly discovered image.

Now let's compare it to an image of the Dedrick/Upham image which has been remastered by Alexander Hamer in 2012 (image on top).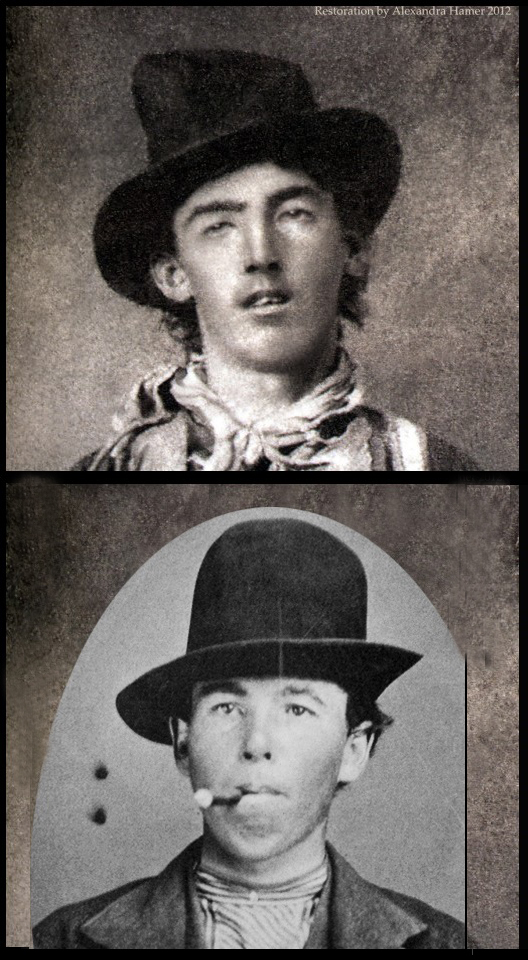 And below the comparison video and overlay of the pictures.
There's also another picture believed to be genuine by many, disputed by some but which was authenticated by a former LANL computer imaging expert and member of the Lincoln County Heritage Trust Photo Identification Project and is accepted by Dr. Utley as an authentic photo of William Bonney. The original is owned by Ray John de Aragon of Las Vegas.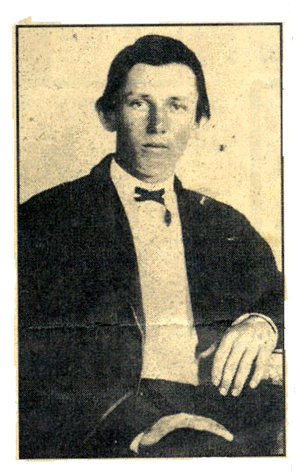 Let's know have a comparison of all three pictures.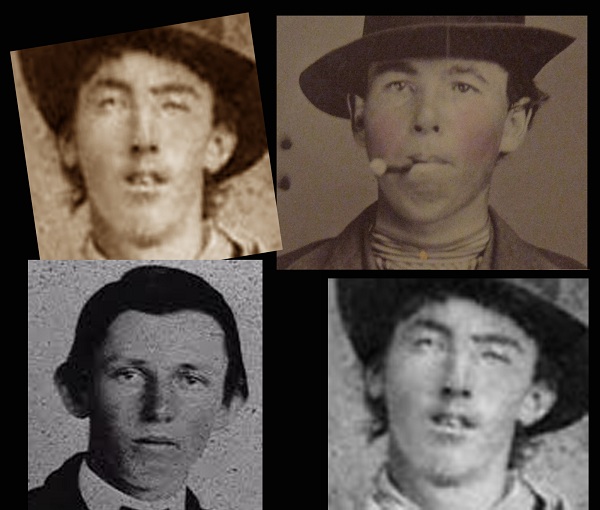 The images pictured on this page (or other media file) is in the public domain because their copyright have expired, or/and are used under the fair usage policy for educational purposes.