Below are the letters Billy theKid wrote to Gov. Lew Wallace. Prior to Billy being captured by Pat Garrett many say he and the governor had a meeting and Billy did agree to a deal whereby he would testify as a witness to a murder in order for his charges to be dropped. Billy didn't want to be seen as a snitch so they agreed to Billy being captured. The following are the letters (the content is correct as written by Billy or Wallace, however the templates were designed by us to make them look more contemporary) which refer to this deal and most are written by Billy while in jail prior to his escape.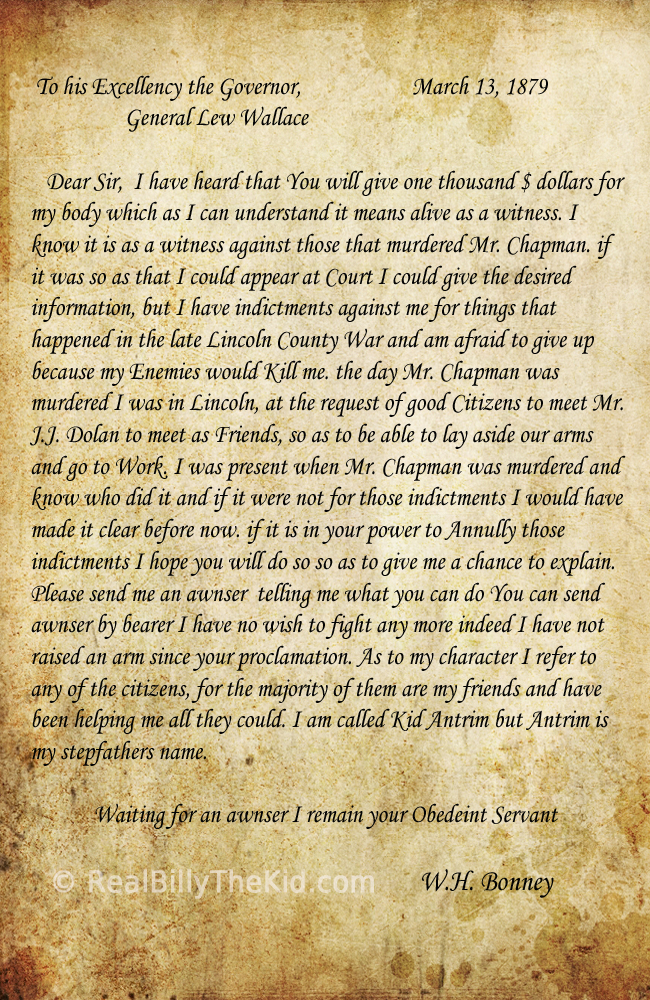 Governor Wallace then replied to Billy's letter 2 days later with the following letter.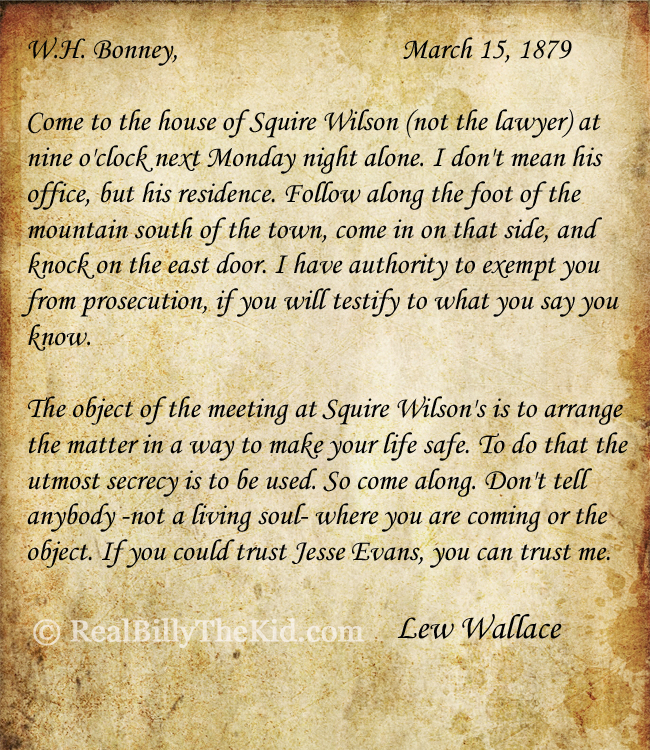 This next letter shows how foresighted and street wise the Kid was, no wonder he managed to escape from jail and elude capture several times. It is written in reference to Billy's "capture".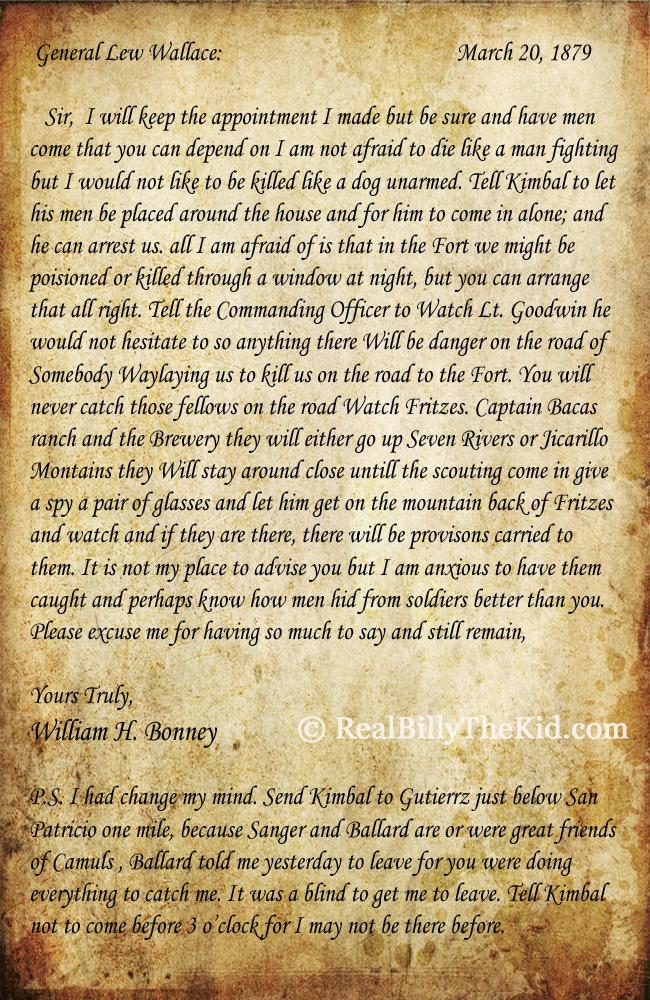 Billy is writing to the Governor to try and clear his name after a publication about him in the Las Vegas Gazette.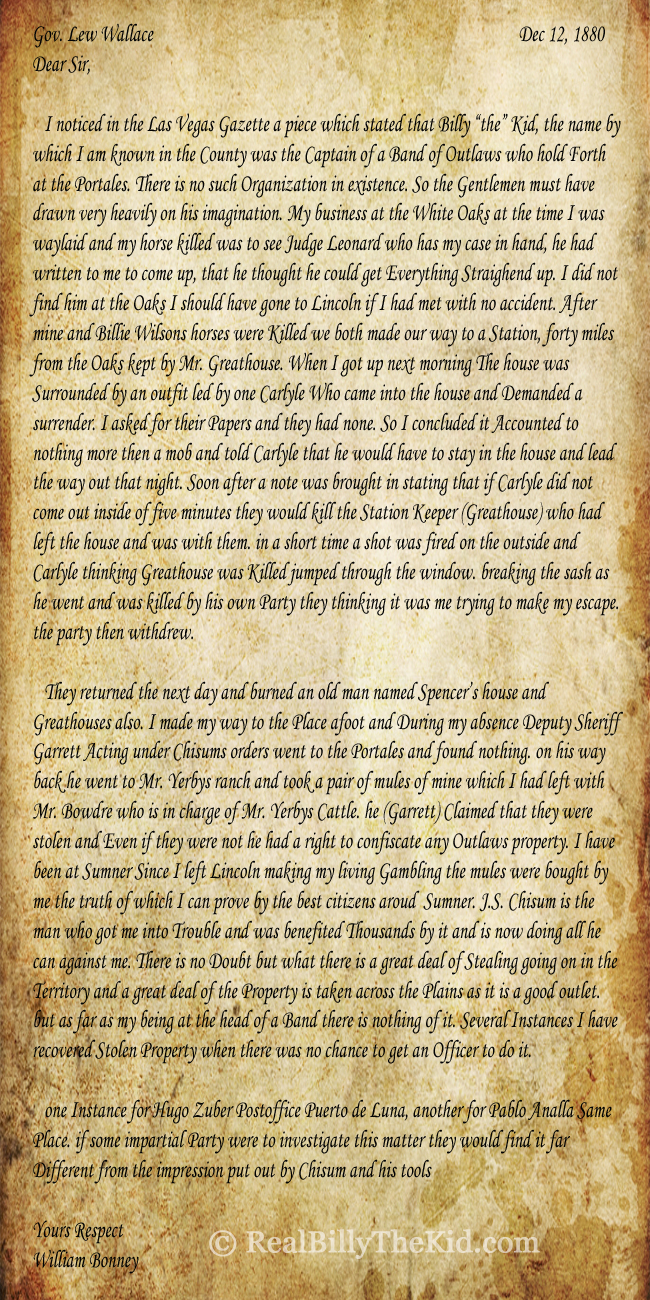 Billy's next letter was to ask the Governor to meet with him, he is writing from the jail in Santa Fe.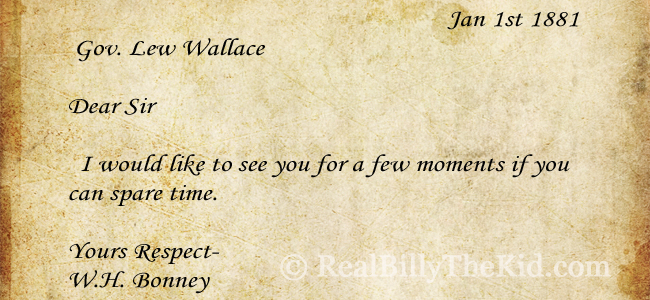 The next letters very interesting Billy repeats his request for the Governor to meet him but he also mentions important letters he has from 2 years ago. To the best of our knowledge these letters have never surfaced. Rather frustratingly we might never know what they contained.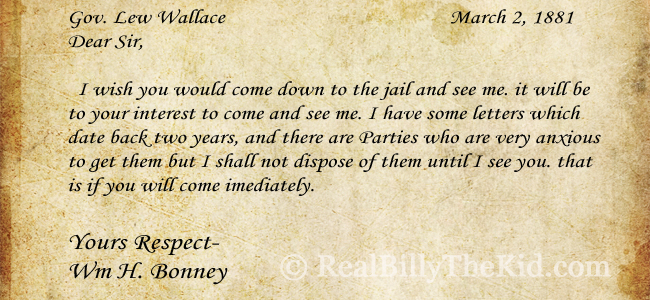 Billy still in jail is starting to question if the Governor is going to keep his promise.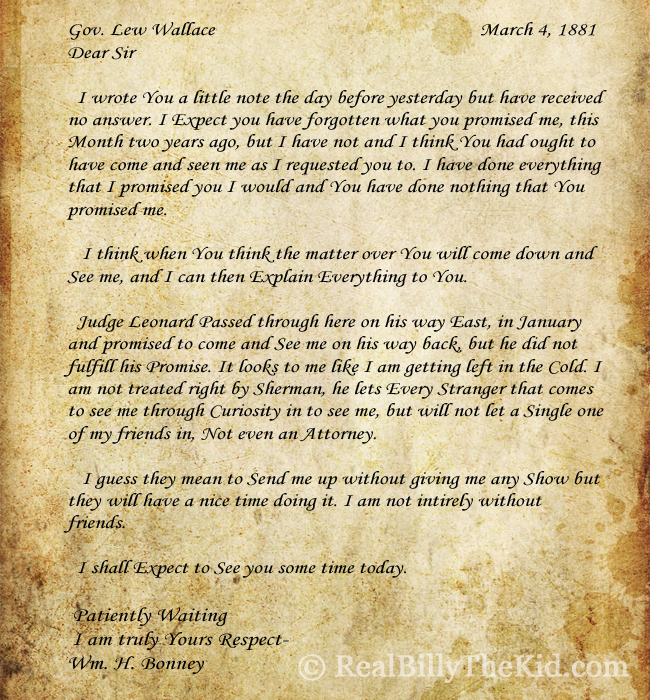 Billy's final letter to Governor Wallace.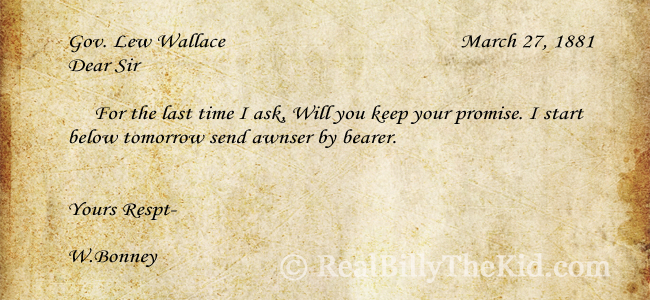 On the 13th of April 1881 the Kid was sentenced to hang for murdering Sheriff Brady.  When Judge Bristol handed out the sentence he said "You are sentenced to be hanged by the neck until you are dead, dead, dead!" Billy laughingly replied "And you can go to hell, hell, hell!". Two days later he wrote the following letter to his attorney.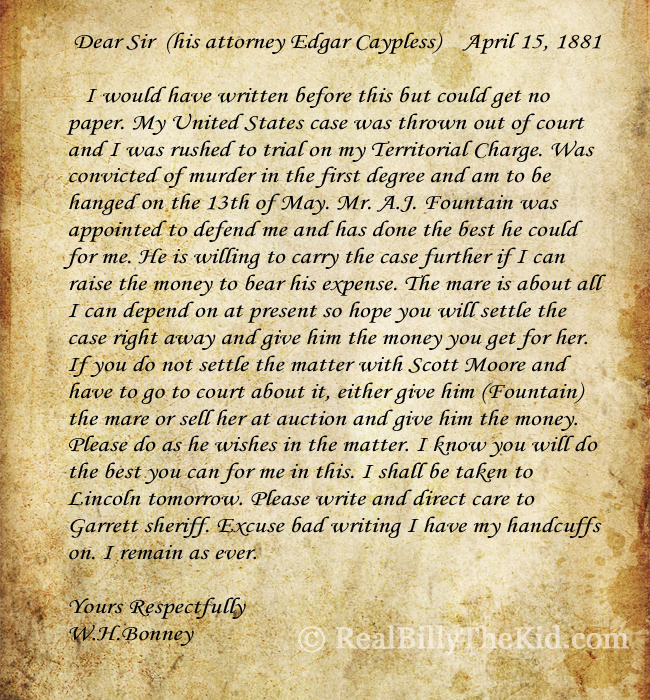 Billy was then transferred to the Lincoln jail where he would make his now famous escape on the 28th April 1881. He did so by slipping off his shackles using them to hit James Bell over the head before shooting him with his six shooter. he then went to the first floor window where he knew his other guard Robert Ollinger would of heard the gun shot. As Ollinger approached the Lincoln County Courthouse (where the Kid was being held) Billy shouted down "Hello Bob" and shot Ollinger dead with Ollinger's own shotgun before riding out of town.